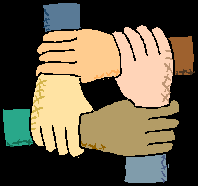 THE COMMUNITY PARTNERSHIP PROGRAM!
The Dovetail Artisans is offering to partner with local non-profits and community groups to raise awareness AND money.   Do you have an organization that is near and dear to your heart?   Are you looking for a way to offer  support?    We would like to talk to you about holding a fund raising benefit at the store and donating a percentage from sales during the event.
See our Events Page for currently scheduled shopping benefits.  Then join us to support your community and shop for a good cause!
Partial list of community groups who have benefited from a partnership with The Dovetail Artisans:
Free The Hikers

Abington High School Band
Friends of High School Park
Breastfeeding Resource Center

Rubye's Kids

Congregation Kol Ami

Living Beyond Breast Cancer

Nancy's House

Carmel Presbyterian Church

Center for Grieving Children

Grace Lutheran Church of Wyndmoor

Cheltenham High School Band Program

Tookany-Tacony/Frankford Watershed Partnership
 Testimonials from the community:
I have always enjoyed  shopping at Dovetail Artisans, but it was a wonderful surprise to discover how much Elayne supports her local community and non-profits.  Rubye's Kids is a 501c-3 based in Jenkintown whose mission is basically to enrich the lives of disadvantaged children in North Philadelphia.  Elayne asked if we would like to do a fundraiser at Dovetail one night in November almost three years ago and we had such a wonderful – and very profitable – time.  She and her staff did everything they could to be helpful in our setting up for the evening.  And when all was said and done, our board, friends and supporters had a great time shopping for the holidays with an amazing selection of handmade crafts from North America.  With the added inducement of a percentage of the evening's sales going to Rubye's Kids, we couldn't have asked for anything more.  So we have continued to do the sale, this year being our third fundraiser. We are looking forward to another fun and profitable evening at Dovetail.Joanne Dyer
From Grace Lutheran Church in Wyndmoor:
I can't tell you how grateful I am/we are for your graciousness and willingness to support local community organizations, including Grace.  What a wonderful opportunity you provided for us to shop in a lovely, relaxed  environment browsing through some of the most beautiful and unique items I have ever seen!

Gail made a point each time she announced the Dovetail fundraising event to mention how important it is to support LOCAL merchants and businesses, especially the ones who are intentional about supporting organizations in the community like churches and other non-profits.  That is SOOOOOO true!!!  So, THANK YOU, Elayne…..for your grace, for your hospitality, for your invitation, for your kindness, for your friendship, for your creative flair, for being the special, unique person you are!  I am honored and grateful to include you among my friends…..

Peace & all good things,
Pastor Carol